We are getting everything ready for ISE 2022 that's taking place in our home city next year. Ecler wants to invite you to the biggest AV exhibition in the world from May 10th to 13th

The Ecler team is really excited to share with your our new releases and meet our partners, system integrators installers and friends once again.
Register now using Ecler invitation code by clicking on the image: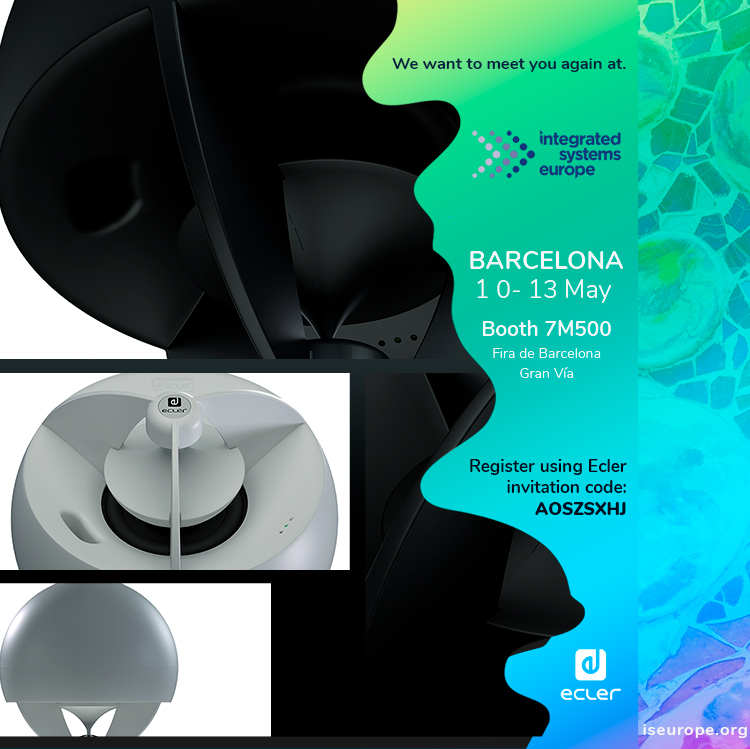 How to register with Ecler's invitation Code?

Registration this year is a little bit different, but we want to assist you on getting your badge to access the exhibition for FREE.

1. Use this link to go to the registration portal using Ecler Code: AOSZSXHJ
2. Fill up the forms and create your account, if you do not have one already
3. You'll receive and email to confirm the account and the access badge registration
4. This year ISE exhibition passes will be all digital by using the ISE App
5. Download and install the ISE official App in your smartphone
6. Log in into the App, using the same credentials as the ones in the registration
7. From April 26th onwards, you should be able to see your exhibition pass directly on the App
By clicking here you'll be redirected to ISE form page
See you in Barcelona!