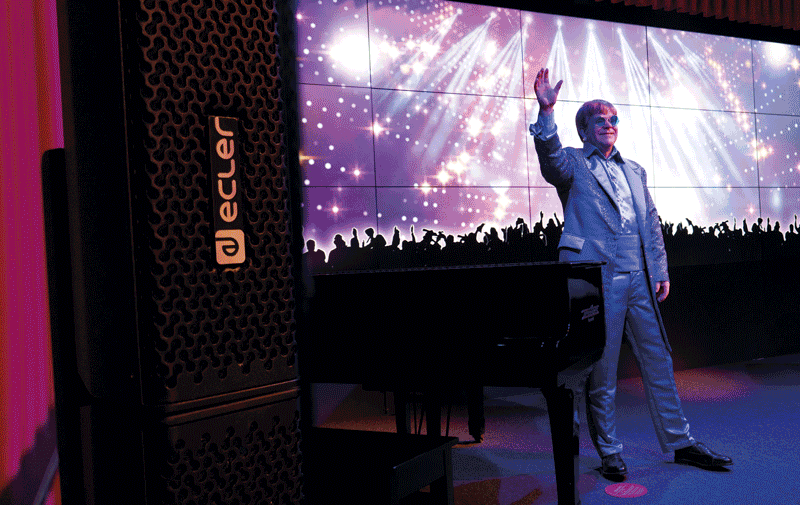 Right in the heart of Barcelona city, in what was once the original Barcelona Bank building built back in 1867, the newly renovated Barcelona Wax Museum reopens its doors transformed into a 21st century museum without losing its signature architecture and history.
New technologies, relatable scenography and more than 120 wax figures stand together while being distributed across the 3 floors and 28 different zones. The museum hopes to receive around 200,000 visits per year!
Ecler's projects department, along with Pascual Design architecture studio collaborated in this great challenge. Additionally, the expertise of different companies of the AV sector like Lafarga & Herranz, Block Audiovisuals and Metro Electrónica was also decisive in completing the project.
Some of the project requirements that were requested were reliability, automated AV processes, full project control via customised panels, and of course, full audio and video content synchronization throughout some of the halls. Furthermore, the need of a full compatibility between Ecler's systems and Crestron's current management system to control the entire museum (lighting, audio and video) was a determinant for the success of this project.
The solution Ecler developed included both an analogue and digital audio installation including DANTE™ audio over IP. Using the MIMO4040DN matrix as the brain to distribute the audio signals independently across the museum's 28 different zones.
Aside from the matrix, seven DN44BOB digital interfaces are distributed across the three levels and work as analogue-to-digital audio converters. Everything is being managed by EclerNet Manager software.
Download the case study to know all the details of the project and the installed product list
Case Study #3 - Barcelona Wax Museum